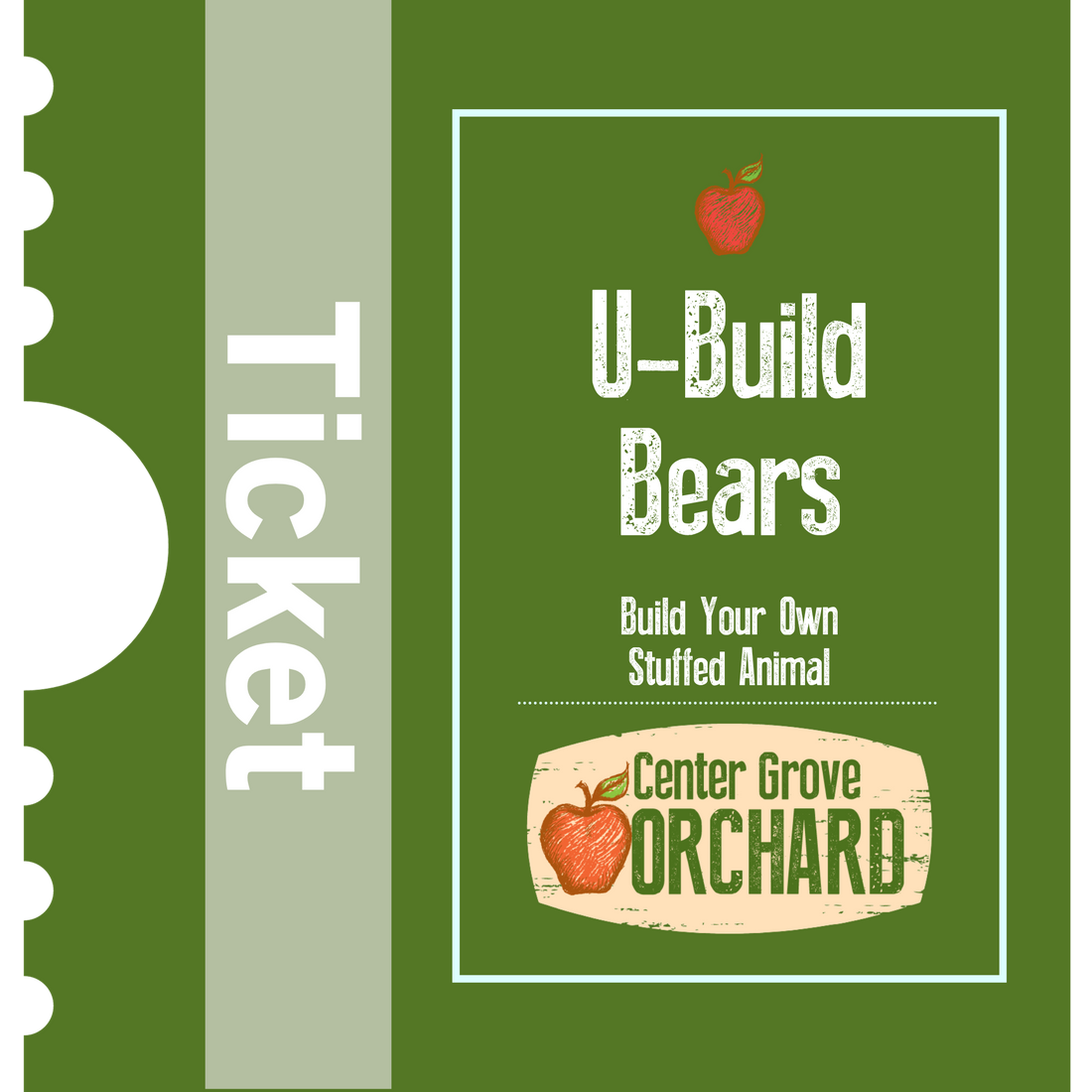 U-Build Bears in Winter Wonderland
Introducing U-Build Bears at Center Grove Orchard! 🐻
Experience the magic of creating your very own cuddly companion at our all-new U-Build Bears attraction! Just like the beloved Build-a-Bear Workshop, but with a delightful twist that's perfect for the whole family.
What's Included with U-Build Bears:
1. Your Choice of Adorable Stuffed Animals: Select from a range of soft, huggable stuffies, each one waiting to become your new best friend.
2 Stuffing Station: Watch your bear come to life as you stuff it with love and fluff to your heart's content.
3. Adoption Certificate: Give your new friend a name, and receive an official adoption certificate to commemorate the special moment.
Add on— Custom Wardrobe: Personalize your stuffies style with a selection of fun outfits, from cozy winter wear to trendy accessories.
###
Winter Wonderland ticket is required.
Winter Wonderland + U-Build Bear tickets available HERE.
No refunds. All sales are final.
Processing fees added at checkout.